What we do
The myeloma clinic is integrated as part of an ambulatory care unit (Oncologisch Centrum) in the department of clinical hematology of the UZ Brussel. The clinical hematologists are responsible for the diagnosis and treatment of blood and bone marrow diseases. Multiple myeloma patients will be examined by hematologists with particular competence in this disease. Moreover, our clinic offers the possibilities to:
Consult experienced nurses and social co-workers regarding the disease and its social implications;
Get in contact with fellow myeloma patients;
Receive information about patient-organizations, such as the CMP (contactgroep Multipel Myeloom Patiënten Vlaanderen);
Receive information about ongoing clinical studies.
Who are we?
The physicians present at our clinic are:
prof. dr. Rik Schots
(Head of department of Clinical Hematology)
dr. Fabienne Trullemans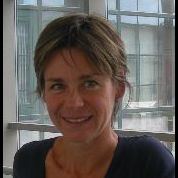 dr. Ann De Becker

dr. Charlotte Caron
dr. Karel Fostier

Consultations
For an appointment you can contact us at one of the numbers provided below:
02 477 62 11 (Reception Myeloom Centrum Brussel)
02 477 60 40 (Reception Oncologisch Centrum)
Consultation multiple myeloma (prof. Schots – dr. De Becker – dr. Fostier): every Tuesday between 9:00 a.m. and 5:00 p.m.
Consultation Waldenström (Dr. Trullemans) : every Thursday between 9:00 a.m. and 5:00 p.m.
Consultation psychological care: Mrs. Bauwens en Mrs. Baillon
Patient counseling: Mrs. Pauwels